Hong Kong is a thriving city located on the eastern Pearl River Delta on the south coast of China. With a population of over 7 million people, Hong Kong offers its residents a vibrant lifestyle. For many expats, Hong Kong is an attractive relocation option. The city's infrastructure is second to none, with a stable business district.
Hong Kong is a major financial center, acting as a global hub for trade and finance. It is also home to a thriving innovation and technology sector. Due to its historical ties to the United Kingdom and its importance in international business, English is widely spoken in Hong Kong. This makes the transition to the city easier for those who do not speak Mandarin.
Expats arrive in Hong Kong for various reasons. In some cases, a job within the business district leads to the move. In other cases, a desire to immerse oneself in the cosmopolitan lifestyle of the city is the draw.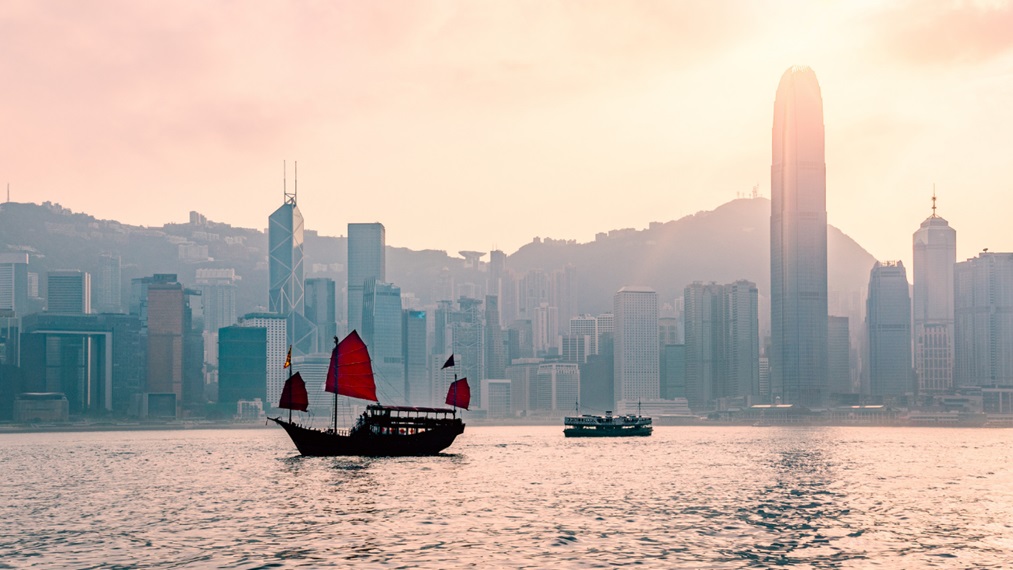 Regardless of why you decide to expat in Hong Kong, living in this bustling and modern city affords you the opportunity to experience a unique blend of lifestyles. While the cost of living in Hong Kong can vary dramatically based on your habits and preferences, this guide is here to help you learn how to live in Hong Kong on a budget.
The Highest Cost: Rent
First, as you plan out your budget, it's important to consider what is undoubtedly the most expensive cost in Hong Kong: rent. While housing will be one of the most expensive line items in your budget, rent in Hong Kong is, on average, 35% lower than in New York. Rent can be affordable if you approach it strategically, but it can quickly become a huge budget drain if you opt for a luxury rental in a coveted area.
Second, you'll need to understand that in most cases in Hong Kong, you'll be required to sign a two-year contract for an apartment or flat. The first year is considered "fixed," while the second is "flexible." Essentially, this means you are locked into your contract in the first year and will pay a hefty fine to break it. However, during the second year of your contract, you can usually leave as long as you provide a two-month notice. You may be able to negotiate these contracts, and it is always important to pay careful attention to the details of your contract.
Rent is most expensive in the city center. However, if you are willing to live less centrally, you can find an apartment for significantly less.
There are other methods for saving costs on rent. The following two options are popular among expats in Hong Kong who wish to lower their monthly budget to save money for other things.
Flat Sharing
One of the best ways to cut down on your rental costs is to consider flat sharing, which is extremely common in Hong Kong. It is not unusual to find multiple families or numerous singles living in shared apartments. This is a great way to be able to live in the area you want without breaking the bank.
Not only will flat sharing help you save money, but it can also be a great way to connect with other expats. This is particularly helpful when you are relocating to Hong Kong alone or with a limited network of contacts in the area.
Expand Your Ideal Area
For those who prefer to rent their own apartment or home, expanding your search beyond the city center can go a long way in lowering your rental costs. The majority of expats try to live in the financial district, which is in the Hong Kong Island region. Banks, financial institutions, bars, and restaurants make this an attractive cosmopolitan center. However, that demand also means it is the most expensive part of the city in which to live.
To save money, you can push out into nearby regions of the city or even opt to relocate to the Outlying Islands. The Outlying Islands, such as Lamma Island, is a popular option for those who wish to be closer to the beach and want a bigger living space. If you do relocate to the Islands, you'll need to take a ferry to the city.
Furnishing Your New Home
Once you have chosen your rental, it's time to find furnishings for the space. In some cases, you might be able to rent a fully furnished apartment, but if you need to buy furniture, there are two budget-friendly options in the city.
The first is to locate a nearby Ikea. Hong Kong has numerous Ikea locations, and this is a wonderful way to enjoy low prices on quality pieces.
Another particularly budget-friendly option is to buy used furniture. You can find a lot of options that are affordable or even free as expats come and go from the city. Online forums, such as GeoExpat or AsiaXPAT, can connect you to expats who might be leaving the area and looking to offload their furniture.
Getting Around
For those who are accustomed to owning their own car, the cost of vehicle ownership and the high price of gasoline in Hong Kong can quickly eat away at a limited budget.
However, before you worry too much, rest assured that the extensive mass transit system in Hong Kong is one of the most efficient and reliable in the world. Hong Kong is connected by the MTR (Mass Transit Railway), which serves not only Hong Kong but also neighboring territories. The MTR is an outstanding choice over vehicle ownership. A one-way ticket is extremely affordable, and a monthly pass can quickly pay for itself. Using the MTR rather than purchasing a vehicle is highly recommended for those on a budget. It saves money and is far more convenient than sitting in congested traffic.
Food & Drink
Hong Kong is home to an abundance of restaurants, bars, and markets. Eating and drinking can quickly become expensive for those who wish to eat Western food or prefer fine dining to street vendors.
If you're willing to sample cuisine from roadside kitchens and street vendors, there are budget-friendly options that will easily fit within any budget.
Similarly, when it comes to grocery shopping, if you plan to maintain the same diet you did in your home country, you might rack up an expensive grocery bill. However, if you're comfortable navigating the local markets and can adapt to ingredients popular in the area, you can live on a tight budget.
Prepare for the Unexpected
Once you get a Hong Kong identity card, you can tap into Hong Kong's national healthcare system. However, most public hospitals and clinics will still charge you a fee based on your income and the services you receive.
Most expats opt to use the private healthcare system, using a global insurance plan to cover the costs. Ideally, take the time to compare international insurance policies before relocating to Hong Kong. Depending on how long you plan to reside in the area, you might want to consider a long-term insurance plan that will allow you to tap into the private healthcare system in Hong Kong.
If you plan to relocate to Hong Kong, we are here to help. We can assist you in preparing for the unexpected by choosing the right international insurance or career insurance plan to match your specific needs and the duration of your stay. To learn more –